Services
Pond & Dam Lining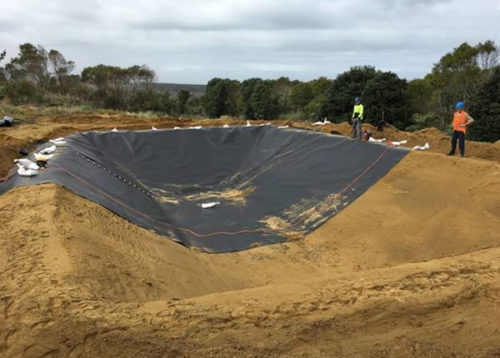 HDPE lining systems are custom-made and tested on site to suit any shape or profile required suitable for:
Landfills
Total Water Containment
Erosion Control
Water Management
Agricultural Dams and Waterways
Effluent Ponds
Environmental Protection
Floating Covers
Irrigation
Chemical Containment
Forest Fire Protection Dams
Decorative and Ornamental Pond
Concrete Water Tank Lining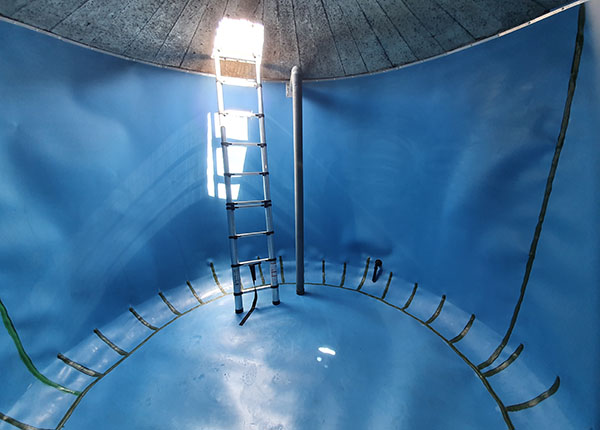 Utilising a blue HDPE liner, we can repair you leaking concrete tank by installing the liner inside your existing tank. The liner measured to the shape and size of your tank then rolled up and then welded up inside your tank. The top of the liner is fixed using aluminium flat bar and fixings as well as around pipe in and outlets.
This is a cost-effective way to retaining your existing tank without the need for a replacement tank and installation of new plumbing. Some tanks may require new outlets to be fitted.
Concrete lined tanks also have the added benefit of keeping your water cool more so then new plastic water tanks and is drink water safe.
Note: Tank repairs are only carried out in the Northland Region.
Vapour & Gas Barriers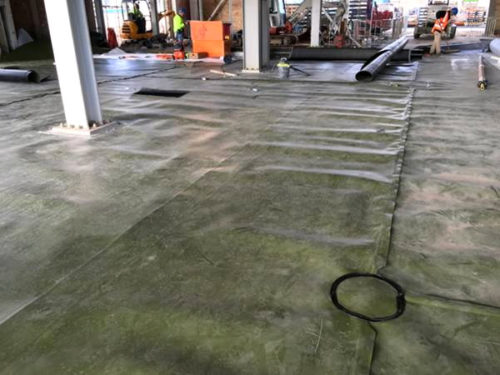 Areas of construction where the ground is contaminated venting tubes and HDPE Liner is installed before casting of the concrete ground slab. This creates a barrier for any gasses or vapours from entering the structure.
Polyblocks (Lightweight fill)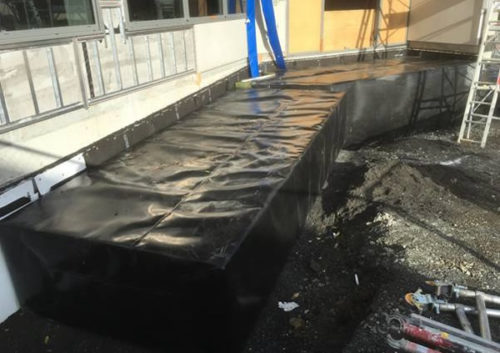 Polyblock are polystyrene blocks fully incapsulated with HDPE liner for protection against outside elements such as petrol fuels. Depending on application these can be made either on or off site and transported. Polyblocks are a effective lightweight fill in areas were normal ground soils are unable to be compacted.
Pipe Penetration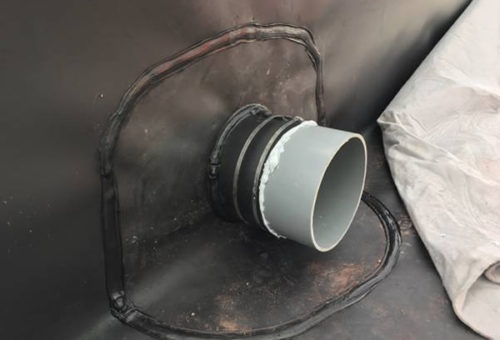 In area where a pipe need to pass through the HDPE liner, a pipe boot or top hat is fabricated out of HDPE liner. Fabricated, installed and tested on site to suit a variety of sizes and are sealed to pipes utilizing a mechanical fixing, suitable sealants and stainless-steel bands. This is a cost-effective method of sealing liner to any inlet/outlet pipe penetrations through the liner.
Liner Terminations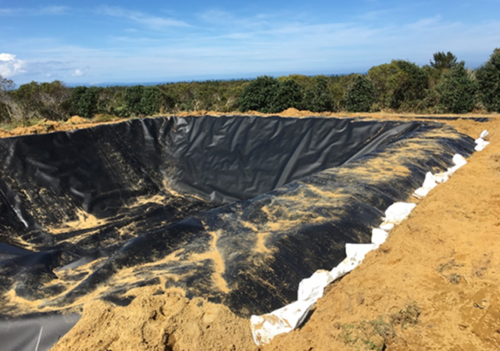 In areas where the liner finishes there a number of different methods can be applied. These consisted of Anchor trenches, Stainless Steel Battening or Polylock Welding.
Anchor trenches are traditionally used for Ponds & Dams were the edge of the liner is buried in the ground. This also prevents the liner from slipping down steep slopes.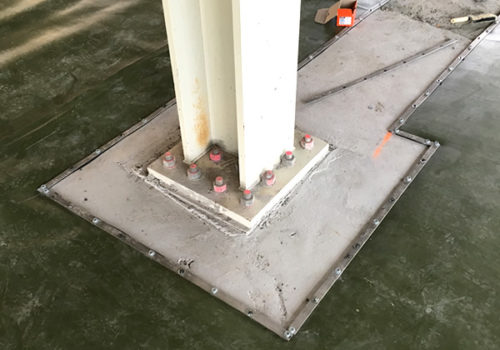 Stainless Steel Battening uses a combination of stainless steel bar, stainless steel bolts and recommended sealant for attaching liners to existing concrete structures. This creates a watertight seal between concrete and liner. This is a proven method of mechanical attachment of liners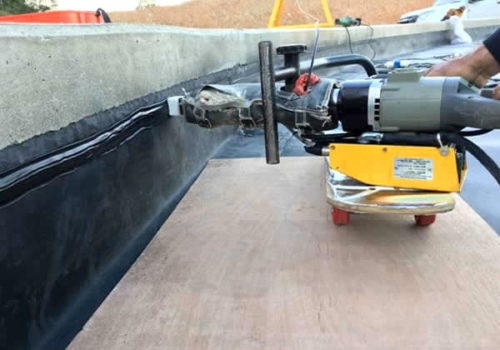 Polylock Welding is simply the liner welded to the polylock strips that have been cast into the concrete creating a waterproof seal or in area where a anchor trench is not possible to secure the liner.